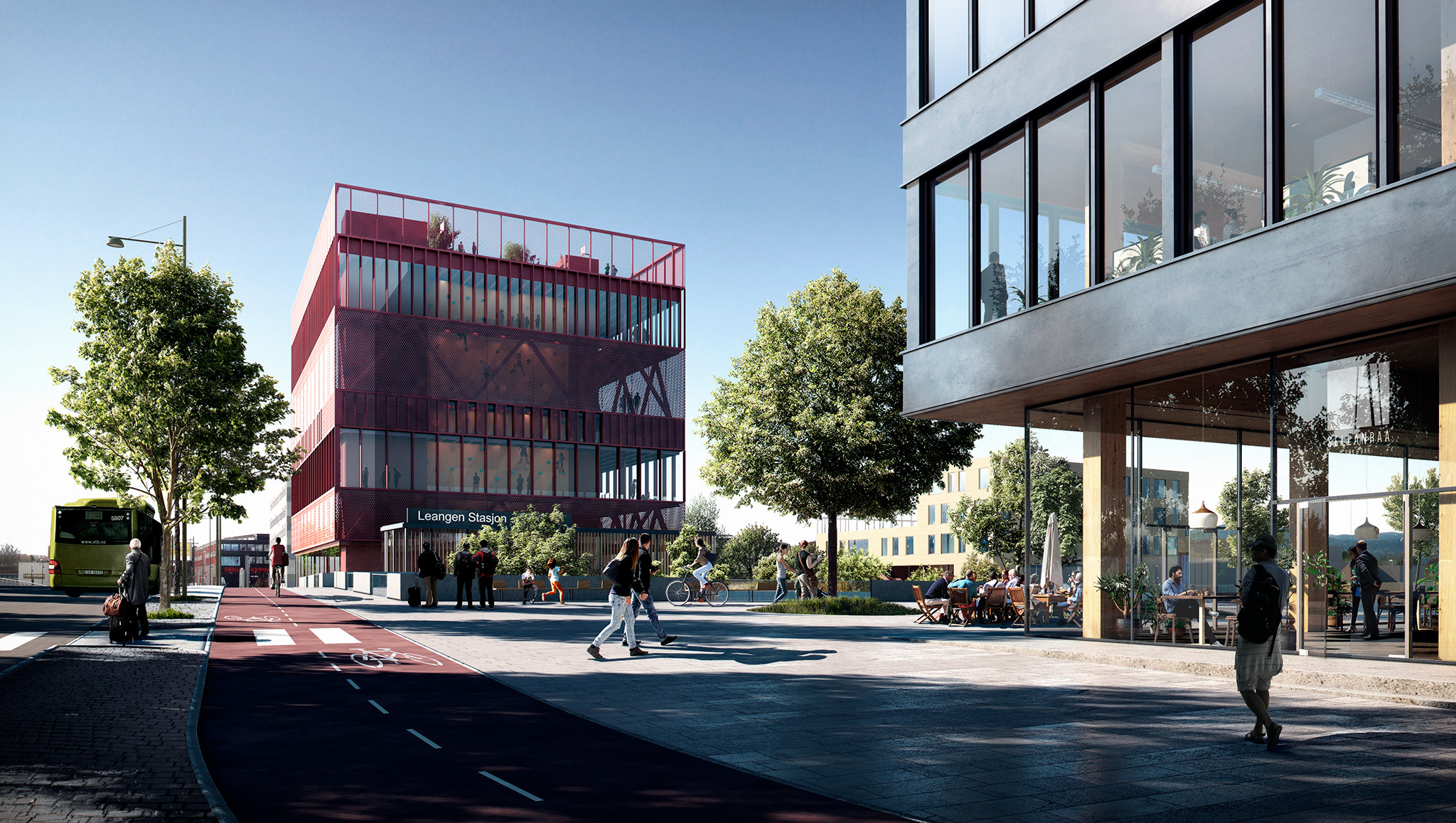 Leangen Urban Development
The shift from a monofunctional retail area towards an urban structure with a mix of functions.
Leangen will undergo a major transformation in the next few years. When Leangen train station is moved to Bromstadbrua, along with the new Metrobus stop, it will become the most important transportation hub on the eastern part of Trondheim. The project shows an urban development that strengthens the experience of the hub for trains, buses, bicycles, and pedestrians.

The project deals with the northern part of Leangen center area, next to the transportation hub. Twelve buildable plots of various size create an urban grid. To ensure a pedestrian-friendly urban fabric the plots gets a clear block structure with defined building lines towards the street. What characterizes successful urban structures are amongst other things that the streets function as attractive urban spaces, in addition to merely being lines of transportation. The block structure gives room for urban spaces of different size and a rich mix of functions as an important tool for urbanity and livelihood.
Today the railway line, that separates the northern and southern part of Leangen center area, is considered a barrier. The extension of Bromstadbrua together with the new Peder Falcks bridge helps to connect the different areas closer together. An express bike road, following the railway line, will also link the area effectively with the city center of Trondheim. We have examined how to achieve attractive urban spaces, connect green mobility strategies and place housing along the railway line in a way to turn this railway corridor into a showroom for sustainable urban planning.
Location

Trondheim, Norway

Type

Urban planning

Team

Oslo Works

Client

Frost Eiendom

Size

100 000 m²

Year

2018 -

Status

Ongoing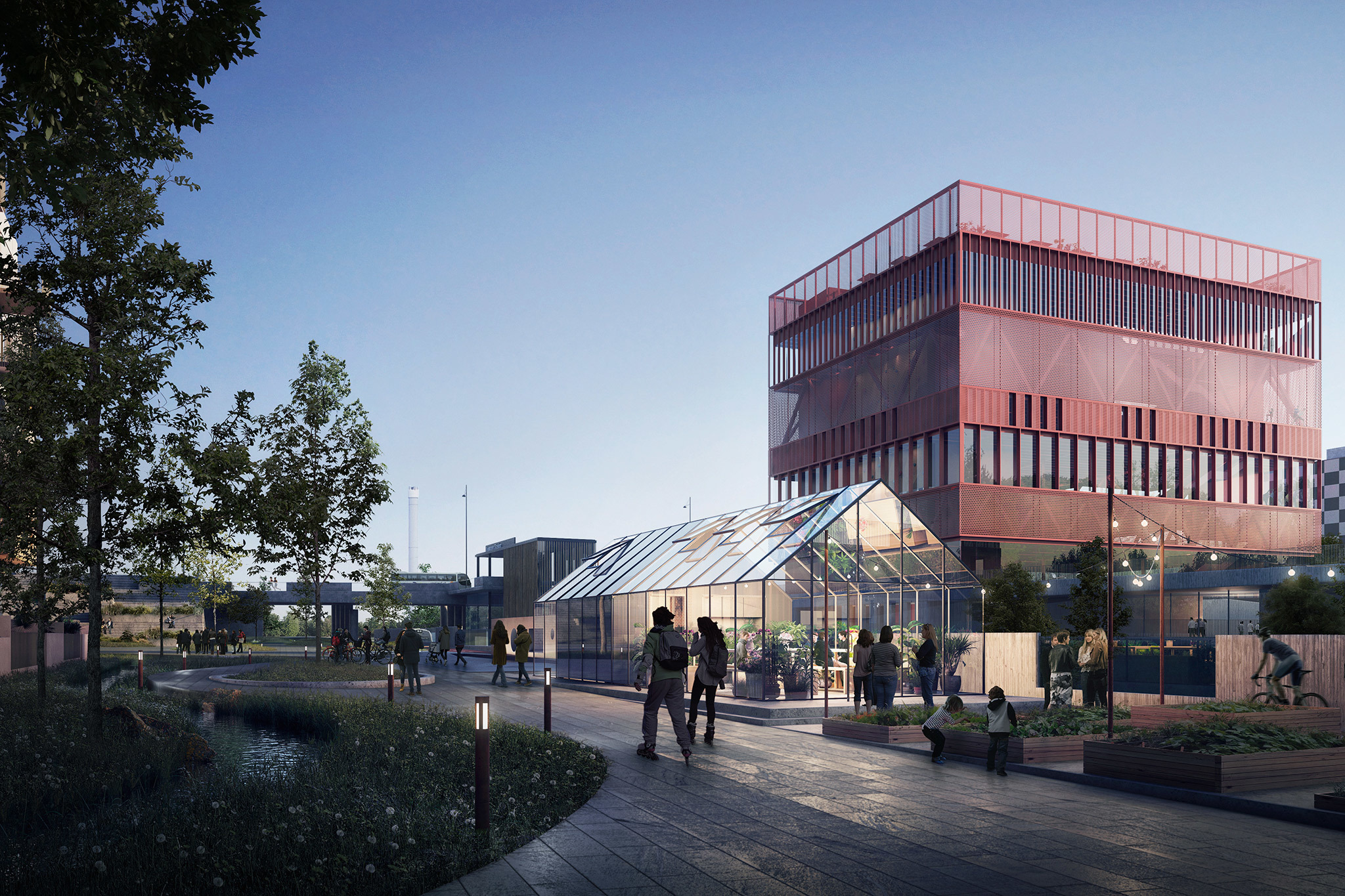 A park promenade along the railway with a variety in both vegetation and program creates a new urban situation with the passing trains as a natural part of it. A showroom for sustainable urban planning.