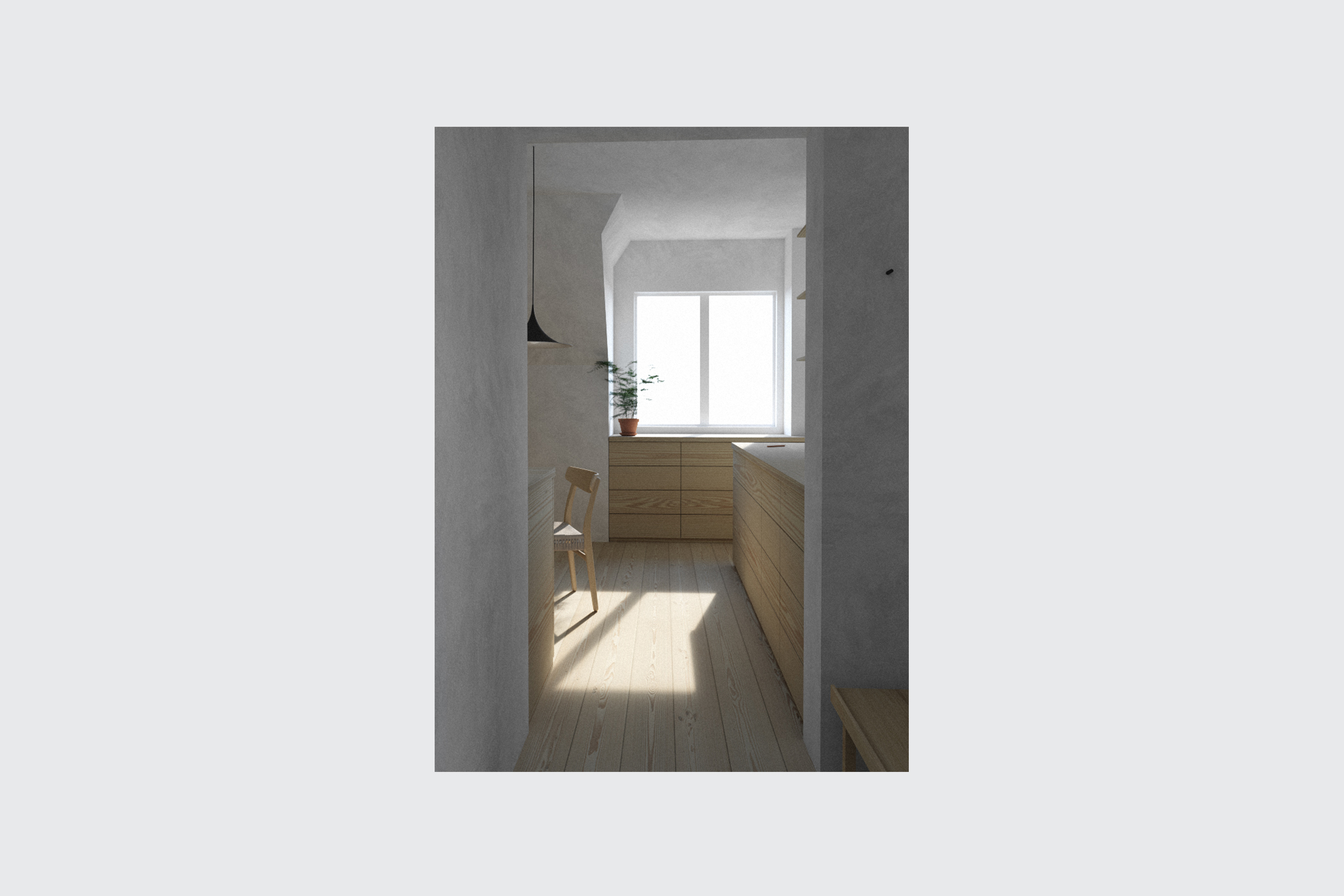 Ullevål Hageby
Modern floor plan principles combined with a simple toned down palette, makes for a contemporary apartment tailored to the needs of a small family.
The project is a renovation of a one century old apartment located in Ullevål Hageby. Being one of only a few local areas designed and built by the principles of the garden city, the area is closely monitored by the cultural heritage authorities. In consequence, the exterior of the house is to be treated almost as a museum artifact. The inside, on the other hand, allows for a more interesting dialogue with history.
The project is scheduled for completion by fall 2019.
Location

Oslo, Norway

Type

Housing

Client

Private

Size

80 m²

Year

2018 -

Status

Ongoing