Journal
News
History in Practice Exhibition
On Thursday 24th of January the exhibition "History in Practice" opened at Oslo Arkitektforening alongside the announcement of OAFs spring lecture series. The exhibition shows the work of 36 wildcard offices from all over Norway.
"It seems today that an openness about sources of inspiration for architecture is again finally legitimate. In the studios of Adam Caruso and Christ Gantenbein at the ETH Zürich, student projects are artistic recreations of historic buildings. Kersten Geers of OFFICE KGDVS last year published a book on Robert Venturi. Architectural superstars such as Sergison Bates, Peter Markli and David Chipperfield work in a realist tradition of neo-modernism, where architectural connotations and our associations to things and materials are as important as function. And magazines such as San Rocco present interpretations of historic architecture by young European practitioners, rather than historians.
Together, these tendencies seem to reveal that architects today allow themselves to recognize quality in many traditional buildings, have a willingness to embrace historical context, and perhaps have a recognition of architecture as a product with a cultural function, rather than merely a commodity."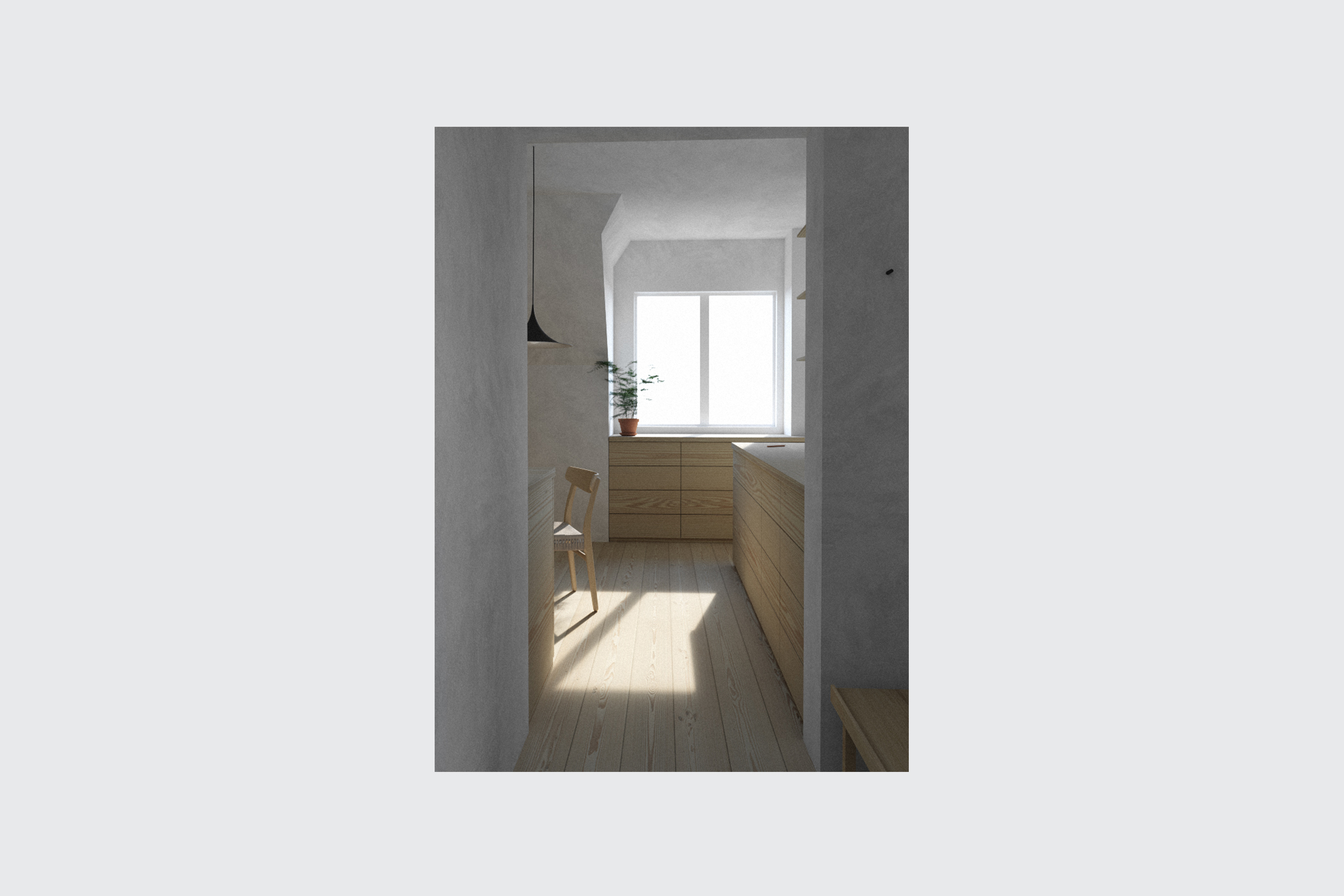 The exhibition is related to the theme of the lecture series. It gives an overview of younger architecture studios in Norway and an insight into how younger practices deal with historical references. Our contribution is an interior image of an on-going project in Oslo.
The project is a renovation of a 100 year old apartment located in Ullevål Hageby. Being one of only few local areas designed and built by the principles of the garden city, the area is closely monitored by the cultural heritage authorities. In consequence, the exterior of the house is to be treated almost as a museum artifact. The inside, on the other hand, allows for a more interesting dialogue with history. The project aims to combine modern floor plan principles with a simple toned down palette, tailoring the apartment to the needs of a small Oslo family.
The project is scheduled for completion by fall 2019.
The exhibition is designed and curated by Holt O'Brien and Svingen Arkitektkontor. Images by Wu Xian from Svingen Arkitektkontor.